Podcast: Play in new window | Download (Duration: 21:13 — 19.4MB) | Embed
Subscribe: Google Podcasts | iHeartRadio | Email | RSS | More
Sarina Isenberg, interviewed by Ross Upshur,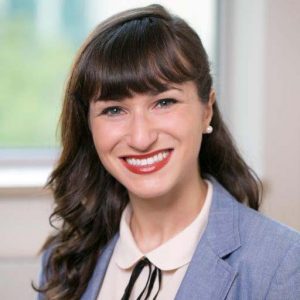 discusses palliative care from the lens of a scientist and health researcher committed to making a difference for those who receive such care in the course of their disease.

Sarina's first experience with palliative care was at a relatively young age when two loved ones were in palliative care in the course of their terminal illnesses. Later, her studies in health-related subjects landed Sarina in palliative care study and research, which is a subject area with great challenges in any health system in the world in terms of complexity, cost and degree of needed care. As mentioned in the podcast, palliative care is no longer limited to end-of-life care.
The shifting face of palliative care, in light of the aging population in Canada, is a great opportunity for Sarina and others to research palliative care with the intent of improving access to, and the quality of palliative care.
Sarina Isenberg is a Scientist at the Temmy Latner Centre for Palliative Care and the Lunenfeld-Tanenbaum Research Institute (both at Sinai Health System), as well as an Assistant Professor in the Department of Family and Community Medicine – Division of Palliative Care at the University of Toronto. Her research has leveraged  varied health services approaches—both quantitative and qualitative—to assess access to and quality of palliative care,(1, 2) evaluate the cost effectiveness of palliative care inpatient services,(3, 4) and test interventions for improving advance care planning discussions.(5-7)
Sarina's ongoing work also relates to evaluating the cost effectiveness of home-based palliative care, assessing the patient and caregiver experience of receiving palliative care, transitioning across palliative care settings, and designing and implementing quality improvement initiatives in palliative care. Sarina's central research goal is to apply a public health approach to palliative care research that is translatable to decision-makers, practitioners, patients, and their companions.
Sarina has worked with knowledge users translating research into practice and policy through collaborations with Ontario Palliative Care Network, Veterans Affairs Canada,(8) the American Society of Clinical Oncology,(9) and the Agency for Health Research and Quality. (10)
Sarina received her PhD in Social and Behavioral Sciences at the Johns Hopkins Bloomberg School of Public Health. She has previously worked as a management consultant on Deloitte's National Health Services Team (Canada). Prior to consulting, Sarina received her MA in English Literature from Queen's University and her BA in English Literature from McGill University. Find out how she puts those humanities degrees to work in her role as a scientist in this podcast.
Link to some of Sarina's articles on PubMed, so far. 
References in this article:
1. Aslakson R, Dy SM, Wilson RF, et al. Patient and caregiver-reported assessment tools for palliative care: summary of the 2017 AHRQ Technical Brief. J Pain Symptom Manage. 2017 Aug 14. PubMed PMID: 28818633. Epub 2017/08/19. eng.
2. Dy SM, Al Hamayel NA, Hannum SM, et al. A survey to evaluate facilitators and barriers to quality measurement and improvement: Adapting tools for implementation research in palliative care programs. J Pain Symptom Manage. 2017 Aug 08. PubMed PMID: 28801007. Epub 2017/08/13. eng.
3. Isenberg SR, Lu C, McQuade J, et al. Impact of a New Palliative Care Program on Health System Finances: An Analysis of the Palliative Care Program Inpatient Unit and Consultations at Johns Hopkins Medical Institutions. Journal of Oncology Practice. 2017;epub ahead of print.
4. Isenberg SR, Lu C, McQuade J, et al. Economic Evaluation of a Hospital-Based Palliative Care Program. Journal of Oncology Practice. 2017;epub ahead of print.
5. Aslakson RA, Isenberg SR, Crossnohere NL, et al. Utilizing Advance Care Planning Videos to Empower Perioperative Patients and Families: The Protocol for a Patient-Centered Outcomes Research Institute-funded study. British Medical Journal Open. 2017;7(5):e016257.
6. Maragh-Bass AC, Zhao Y, Isenberg SR, et al. Have You Talked about It: Advance Care Planning among African Americans Living with HIV in Baltimore. J Urban Health. 2017 May 30. PubMed PMID: 28560611. Epub 2017/06/01. eng.
7. Aslakson RA SA, Lynch TJ, Weiss MJ, Gregg L, Miller J, Isenberg SR, Crossnohere NL, Conca-Cheng AM, Volandes AE, Smith TJ, Bridges JFP. Developing the storyline for an advance care planning video for surgery patients: Patient-centered outcomes research engagement from stakeholder summit to State Fair. Journal of Palliative Medicine. 2017;epub ahead of print.
8. Buchman S, S.R. I. The Evolution of Palliative Care in Canada: Trends and Veterans' Specific Needs. Report prepared for Veterans Affairs Canada. Toronto, Ontario: 2017.
9. Isenberg SR, Aslakson RA, Smith TJ. Implementing evidence-based palliative care programs and policy for cancer patients: Epidemiologic and policy implications of the 2016 American Society of Clinical Oncology Clinical Practice Guideline Update. Journal of Epidemiologic Reviews. 2017;In press.
10. Aslakson R, Dy SM, Wilson RF, et al. AHRQ Comparative Effectiveness Technical Briefs. Assessment Tools for Palliative Care. Rockville (MD): Agency for Healthcare Research and Quality (US); 2017.