Podcast: Play in new window | Download (Duration: 17:56 — 16.4MB) | Embed
Subscribe: Google Podcasts | iHeartRadio | Email | RSS | More
The academic research environment is changing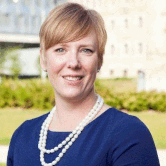 and researchers report struggling to adapt in order to be successful. Funding shortfalls are perennial, but what systemic shifts should occur to enable researchers at all career stages to be productive and successful?

Upon publishing "Healthy research ecosystem – healthy researchers? The researcher as an organism of focus within a 'research ecosystem'" in Academic Matters in Fall 2019 issue, Ross Upshur and Michelle Nelson, convened to discuss themes from their paper as well as a number of other academic matters that have been issues of concern for academics far and wide for a long time.
In the first part of the podcast, Ross and Michelle discussed some of the themes from the paper and the conversation focused on issues such as committee and panel memberships, reviewing manuscripts and grants, research funding, research as a career, training PhD students, self-interest vs. community interest in research, paper citations, academic citizenship, research ecosystem management, ways to retire from clinical practice and research, research culture, and more.
In this second part of the podcast on academic citizenship, Ross and Michelle, explore the opportunities and challenges of academic citizenship in a changing research ecosystem. They also touch upon subjects such as equity within the research ecosystem, gender, career advancement, successful PhD programs, mentorship, being a principal investigator, and much more. These issues are experienced by researchers on a daily basis, whether they are at early-, mid- or late-research-career stages. Furthermore, their conversation highlights a number of pressing issues, including but not limited to, the importance of explicitly training early career scholars as what constitutes a successful research career and extending it to create a culture that values contributions throughout the research life cycle. The entire field of research metrics used for evaluating research performance, (e.g. counting published papers, citations and article level metrics such as the H-index etc.), seems to require rethinking.
Link to "What it Means to be a Good Academic Citizen – Part 1".