Podcast: Play in new window | Download (Duration: 21:02 — 28.9MB) | Embed
Subscribe: Google Podcasts | iHeartRadio | Email | RSS | More
In this podcast, Ross Upsh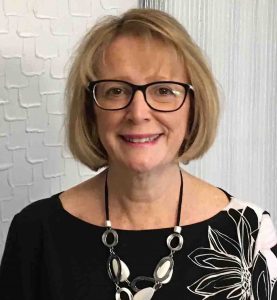 ur interviews Gail Elliot about dementia care and the state of dementia care and how it can measure up to expectations that will provide the kind of care which takes into account the individual's entirety as a human, focusing on personal narrative, brain, environment, needs, abilities and disease.

In this podcast, Ross Upshur interviews Gail Elliot about dementia care and how it needs to measure up to societal expectations, providing the kind of care that takes into account the individual's entirety as a human, focusing on personal narrative, brain, environment, needs, abilities, interests and disease. Most importantly they will discuss the importance of helping each person to live with meaning, purpose, joy, higher self-esteem (by enabling abilities), choice and dignity.
In the interview, Gail believes we have enough science, and the ability, to deliver good (non-pharmacological) dementia care.  Using research from diverse disciplines, she talks about how the science/the research clearly shows that we can enable the abilities of each individual (combating excess disability that comes from taking over tasks and contributing to disuse), thereby enabling the person with dementia and their families and service providers alike. We need, as she puts it, to borrow all the small bits and pieces of precious science found in the books, academic journals and best practice guidelines and build the basics based on this multidisciplinary evidence that focuses on both the person and the environment, including a team approach that involves organizational support and commitment. These fundaments provide the basics, and "how-tos" of good dementia care.
Gail provides practical examples of how to incorporate science into practice and how to equip care providers for their job. In doing so, those with dementia have a sense of purpose in their daily lives and needs are met (such as boredom, loneliness and lack of success), thus preventing the behaviours commonly seen in dementia, such as agitation, wandering or exit seeking. Rather than thinking of this as "extra work", carers are equipped with the tools they need – including new ways of thinking – and spend more time enriching the lives of those in their care and spending less time writing reports about the behavioural upsets. Moreover, families are comforted knowing that their loves ones are happier and not only cared for, but enabled, engaged and enriched in their care environments. You might say, with good care, our mission is accomplished.
Gail bases her model on preparing the environment. This involves setting each person up for success, based on understanding the plethora of research that is already available from diverse disciplines. When staff are educated and supported, and share the details related to each person in their care, including their history, and details about their needs, interests, preferences, abilities and each individual's life story, needs are addressed, and generally, we see higher levels of functioning and enhanced social engagement.  The physical environment must look, feel and smell like home, with each space looking like its purpose.  The feel of home includes the roles and routines that were familiar to each person with opportunities to be engaged in activities that have been adapted for successful outcomes and things to do, tailored to needs, interests and abilities that are available and accessible throughout each day.  The goal is to help each person to be the best he or she can be, and this can only be achieved when individuals, teams and organizations work together (Caspar, Cooke, Phinney, & Ratner, 2016).
Gail Elliot is a Gerontologist, Author, Educator and Dementia Specialist. She retired from McMaster University, Ontario, Canada, in 2012 with the purpose of changing the face of dementia from one of loss to one of enabled abilities. Her goal is to move the science, the research, from the bookshelves and put the knowledge into the hands of those who need it, thereby enhancing the lives of those living with dementia. Gail teaches and speaks internationally. She has written articles and books and created many resources and tools which are aimed at enabling the abilities of both the person with dementia and those who provide support and care. To learn more about Gail's work, you may visit her website from here.
References:
Caspar, S., Cooke, H. A., Phinney, A., & Ratner, P. A. (2016). Practice Change Interventions in Long-Term Care Facilities: What Works, and Why? Canadian Journal on Aging / La Revue canadienne du vieillissement, 35(3), 372-384. doi:10.1017/S0714980816000374