Podcast: Play in new window | Download (Duration: 20:09 — 18.5MB) | Embed
Subscribe: Google Podcasts | iHeartRadio | Email | RSS | More
Gary Newton, in an interview with Ross Upshur, discusses his agenda as the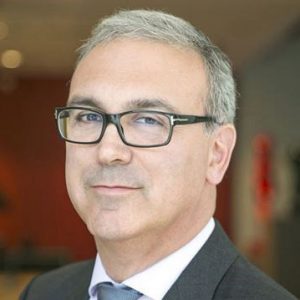 Chief Executive Officer of the Toronto Sinai Health System while explaining his views on complex care and how he is trying to bring about change in Sinai Health System in Toronto.
In this fascinating and  candid interview, Dr. Gary Newton talks about his views towards complexity, his aha moments, his involvement in health administration, his experience of running a hospital based Division of Cardiology,  the Department of Medicine and ultimately to his role as the CEO of Sinai Health System after the merger of Bridgepoint Active Healthcare and Mount Sinai Hospital in 2015.
Dr. Newton discusses the challenges of managing the process delivering care to individual patients to managing populations of patients with complexity, while helping complex health systems evolve. He further explains the shortcomings with the current "non-system system".
Gary Newton assumed the role of President and CEO of Sinai Health System in October 20161. He previously held the position of Physician-in-Chief of Mount Sinai Hospital from 2013 to 2015, and was appointed to the role of Chief Medical Strategy Officer and Physician-in-Chief of the newly formed Sinai Health System in 2015. As a practicing Cardiologist, he was Head of the Division of Cardiology, University Health Network and Mount Sinai Hospital from 2009 through 2013. He has had an active research program in human physiology, focusing on congestive heart failure, most recently investigating nutritional issues in patients with heart failure. He currently serves as Vice-Chair of the Scientific Research Committee of the Heart and Stroke Foundation of Canada. Gary is a graduate of the University of Toronto Medical School. He completed internal medicine at the University of Toronto, and trained in adult cardiology at the University of Ottawa Heart Institute. He has worked at Mount Sinai Hospital since 19872. For a full bio, please click here.
Some of the articles authored by Gary Newton indexed in PubMed.
"There is just no better place to work" Dr. Gary Newton reflects on his first year as President and CEO
Courtesy of Sinai Health System website.