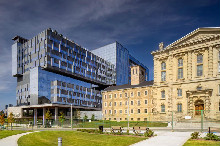 The Conversations on Complexity podcasts are generously supported by:
The Robert & Francine Ruggles Health System Research Award.
In these podcasts we mainly focus on complexity as it relates to the understanding of patients with multiple concurrent chronic diseases. We will also focus on the assessment and management of complex patients in primary care setting; needs of the patient population and how services are offered or funded; challenges in delivering patient-centred care; barriers to shared decision-making; difficulties in involvement of patients in the decision-making process; difficulties in aligning treatment goals and much more.