Podcast: Play in new window | Download (Duration: 25:19 — 23.2MB) | Embed
Subscribe: Google Podcasts | iHeartRadio | Email | RSS | More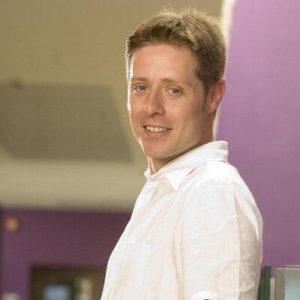 Jon Glasby in interview with Ross Upshur, discusses his research focused on understanding and responding to "inappropriate" emergency hospital admissions of older people.
In the interview, he discusses how his research took up the challenge of hospital admissions of frail older people with multiple chronic conditions and how many of the admissions could be prevented. His work expands the debate from merely one of how to allocate scarce resources in hospital settings to one of organizing better, not "appropriate" care for older patients in alternative settings closer to their homes.
This fascinating discussion covers topics such as delayed hospital discharge, the notion of the "deep hospital" and "preventable moments". Using different sources of evidence from his work with patients and front-life staff, from admission data to real patient narratives, he makes a powerful case of the need for culture change in the health and social system, attitudes to care for the elderly, and how we can learn from patients and caregivers.
Jon was at Bridgepoint Active Healthcare, part of the Sinai Health System, in Toronto in June 2017, participating in the workshop "Patient and Caregiver Experience, Alternative Level of Care and Performance Measurement", where he delivered his the keynote presentation: "Lessons from the UK".
Jon is a qualified social worker by background and Head of the School of Social Policy at the University of Birmingham. Specialising in joint work between health and social care, Jon is involved in regular policy analysis and advice. He is the author of a series of leading textbooks on health and social services, sits on the advisory board of The Policy Press, and is Editor-in-Chief of the Journal of Integrated Care. He is currently a Non-Executive Director (NED) of Heart of England NHS Foundation Trust, and is also a Fellow of the RSA, a Fellow of the Academy of Social Sciences, a Senior Fellow of the NIHR School for Social Care Research and Adjunct Professor at the School of Public Health, Curtin University, Western Australia. He specializes in research, teaching, consultancy and policy advice around: Partnership working in health and social care, Strategic commissioning, Personalization and Community Care services for older people.

Some related articles by Jon Glasby:
The holy grail of health and social care integration.
Glasby J.
BMJ. 2017 Feb 16;356:j801. doi: 10.1136/bmj.j801.
Key lessons from integrated care in Europe.
Glasby J.
Int J Integr Care. 2012 Jan-Mar;12:e6.
New horizons: Reablement – supporting older people towards independence.
Aspinal F, Glasby J, Rostgaard T, Tuntland H, Westendorp RG.
Age Ageing. 2016 Sep;45(5):572-6. doi: 10.1093/ageing/afw094.
Room for one more? A review of the literature on 'inappropriate' admissions to hospital for older people in the English NHS.
Thwaites R, Glasby J, le Mesurier N, Littlechild R.
Health Soc Care Community. 2017 Jan;25(1):1-10. doi: 10.1111/hsc.12281.
Older people. Never too old to make an impact.
Allen K, Glasby J.
Health Serv J. 2010 Nov 25;120(6234):26.
All dressed up but nowhere to go? Delayed hospital discharges and older people.
Glasby J, Littlechild R, Pryce K.
J Health Serv Res Policy. 2006 Jan;11(1):52-8.