Podcast: Play in new window | Download (Duration: 21:17 — 29.3MB) | Embed
Subscribe: Google Podcasts | iHeartRadio | Email | RSS | More
Julia Ho in interview with Ross Upshur talks about her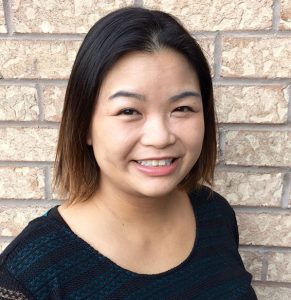 recent article "It's a fight to get anything you need"—accessing care in the community from the perspectives of people with multimorbidity, published in 

the Open Access journal of Health Expectations. In the interview, Julia discusses the challenges patients with multimorbidity face at both health system and at individual levels. The talk is fascinating as Ross dissects the article from different perspectives and it even addresses the shifting home care responsibilities from CCAC to LHIN.
Julia is a PhD candidate at the Institute of Health Policy, Management and Evaluation at the University of Toronto and a a fellow at Health Systems Performance Research Network (HSPRN). She holds a Bachelor of Health Administration from Ryerson University, and is a Registered Practical Nurse. Julia has worked in the home and community care sector for over ten years in various roles, including personal support worker supervisor and community case manager positions.
The article:
Ho JW,Kuluski K, Im J. "It's a fight to get anything you need"—accessing care in the community from the perspectives of people with multimorbidity Health Expect. 2017 May 24. doi: 10.1111/hex.12571.
Some other related articles by the author:
Ho J, Kuluski K, Gill A. A Patient Centered Care Transitions Framework for Persons with Complex Chronic Conditions. Care Manag J. 2015;16(3):159-69. doi: 10.1891/1521-0987.16.3.159.
Beyond Multi-morbidity: Patient Perspectives on the Impact of Illness.
Miller, D., Kuluski, K., Ho, J., Gill, A.  (2015)
Health System Performance Research Network, Toronto, ON, Canada.
Kuluski, K., Ho, J.W., Hans, P.K., Nelson, M.L.A. Community Care for People with Complex Care Needs: Bridging the Gap between Health and Social Care. (in press). Journal of Integrated Care.