Podcast: Play in new window | Download (Duration: 18:07 — 16.6MB) | Embed
Subscribe: Google Podcasts | iHeartRadio | Email | RSS | More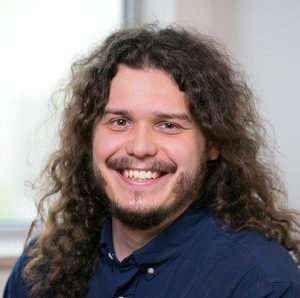 ST: A Palliative Approach to Decision Aids to Help Improve Patients' Medical Choices
Pete Wegier in this interview with Ross Upshur discusses complexities of the end of life care and how coordination in this care setting could be optimized by the use of new communication technologies. Interestingly, his journey from computer science to cognitive psychology, to medical decision making and later to the space of palliative care has equipped Pete with tools that could help untangle some of the problems in this most complex area in health care.  
In the podcast, Pete also discusses how his research interests concern medical decision making, focusing on the effective communication of information to both patients and physicians to improve understanding in medical choices. Specifically, he focuses on the use of simulated experience as a decision aid for medical decision making; the effective communication of quantitative information in healthcare, specifically through data visualization; and how healthcare teams collaborate in distributed settings via online communication platforms.
Dr. Pete Wegier is a medical decision scientist at the Temmy Latner Centre for Palliative Care and the Lunenfeld Tanenbaum Research Institute at Mount Sinai Hospital in Toronto, and an assistant professor in the Department of Family and Community Medicine at the University of Toronto. A cognitive psychologist by training, Dr. Wegier's work focuses on techniques for the early identification of patients that may benefit from a palliative approach to their care, as well as the design and creation of patient education materials and decision aids to help improve patients' medical choices.
Pete holds a PhD in psychological science and a BSc and MSc in computer science. He has undertaken postdoctoral training at the University of Missouri.
Here are some of Pete Wegier's publications indexed in ResearchGate, so far.